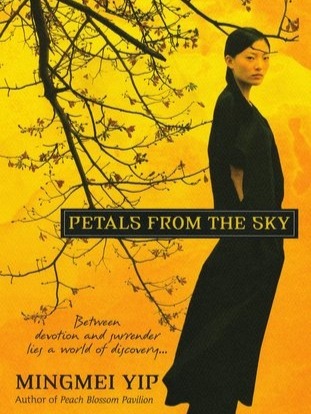 ---
Writing
Also a writer, Mingmei has published fourteen books, with two on the qin, one on Chinese music, one on Zen Buddhism with her Zen paintings and illustrations, one collection of essays, seven novels and two children's books. Her latest being her 7th novel The Witch's Market (Kensington Books) which received a glowing review from the New York Times. She wrote columns for seven major newspapers and has appeared on over 50 TV and radio programs in Hong Kong, Taiwan, China, and the United States.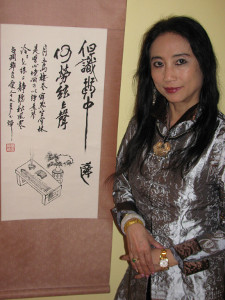 ---
Calligraphy and Painting
Mingmei is also accomplished as a painter and calligrapher. A one-person show of her paintings of Guan Yin (the Chinese Goddess of Compassion) and calligraphy was held at the New York Open Center Gallery in SoHo in 2002. Mingmei was lecturer and senior lecturer (associate professor) of music at Chinese University of Hong Kong and Baptist University respectively, and in 2005, an International Institute of Asian Studies fellow in Holland researching on the qin. She has taught qin playing and calligraphy at two major Hong Kong Universities.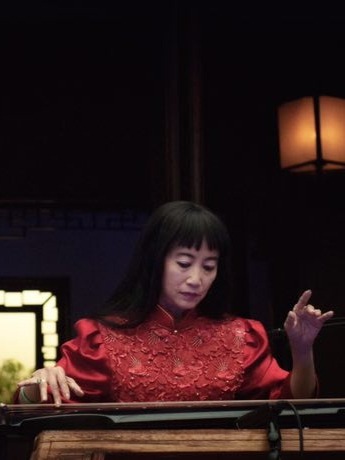 ---
Qin Performances
Mingmei has organized numerous concerts including the qin, Buddhist chant, Daoist music, Chinese opera, Chinese folk music, Chinese piano music, Chinese poetry recitation and chanting. Mingmei has performed in over three hundred concerts and published two books and over fifty articles on the guqin. Recently, she was invited by New York Metropolitan Museum of Art and Carnegie Hall to perform the qin and lecture on Qin Music and Calligraphy. Other musicians in the same festival included pianist Lang Lang and cellist Yo Yo Ma. Mingmei is now the hostess and artistic director of New York Qin and Calligraphy Salon.